Engineering specifications
We prepare and assess detailed specifications for every aspect of the aquarium, including:
Huge acrylic windows, cylinders, tunnels and domes.

Core tanks, auxiliary tanks and water systems

Life support systems

Electrical systems

Water-proof material

Aquarium Landscaping

Visitor experiences

Monitoring

Health and safety

Animal health and wellbeing
Engineering excellence is the key to building aquariums that are trouble-free, cost-efficient and great places to be for visitors, employees and animals.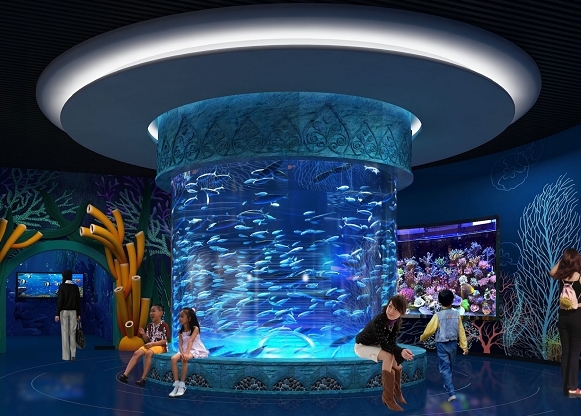 Find the right balance

We establish engineering management system that reaches the right balance between construction costs, long-term reliability and performance.

System thinking

Our designers and engineers create integration between many diverse components and subsystems within an aquarium.

Safety first

When it comes to aquarium engineering, the most important thing is the health, safety and wellbeing of the animals, workers and visitors.

Construction expertise

Our designers and engineers accumulate almost 20 years of construction experiences, so we know how to build what you need.
Ideas and Innovation
We will help you create and explore unforgettable visitor journeys that fit the location and integrated with architecture.
Are you creating or upgrading an aquarium? It's never too early to contact Lanhu.
The earlier in the process you call, the bigger the difference we can make.