Acrylic Cylinder Aquariums Project, Changsha, China
Date:2021-08-30 15:28:08 Click:
This aquarium project was specially customized by Shanghai Lanhu Aquarium for the Boyue Xiangjiang real-world experience area. It is one of the largest existing fish tanks in the domestic sales office.
The fish tank is 5 meters in diameter, 8 meters in height, and 140mm thickness.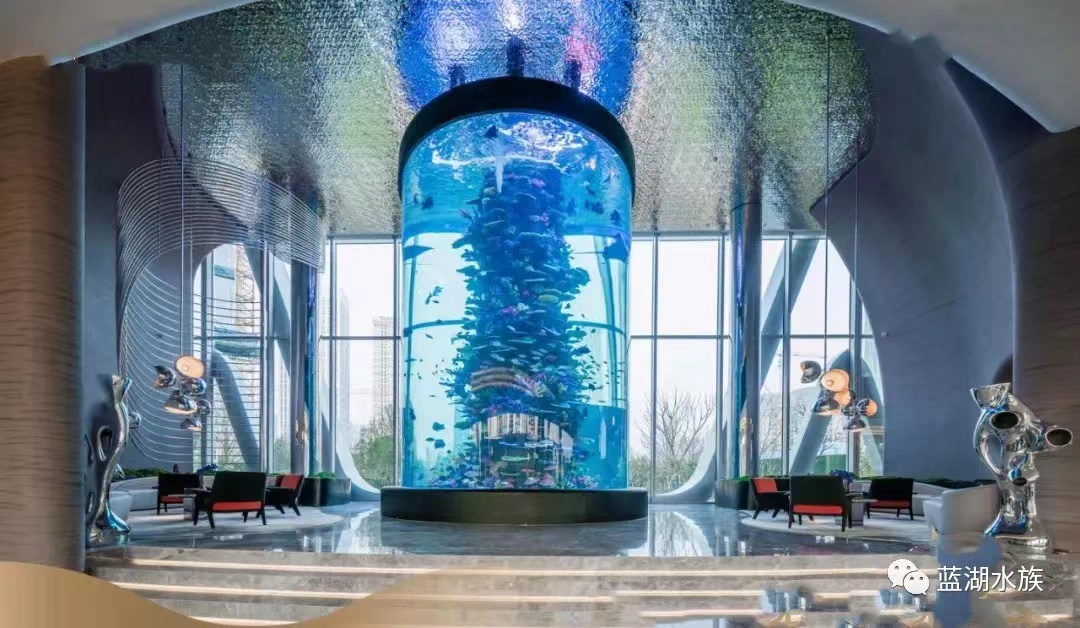 Acrylic has the reputation of "Plastic Queen" and "Plastic Crystal". It has high transparency and a light transmittance of 92%. Acrylic's physical properties determine it is the best choice for cylindrical materials.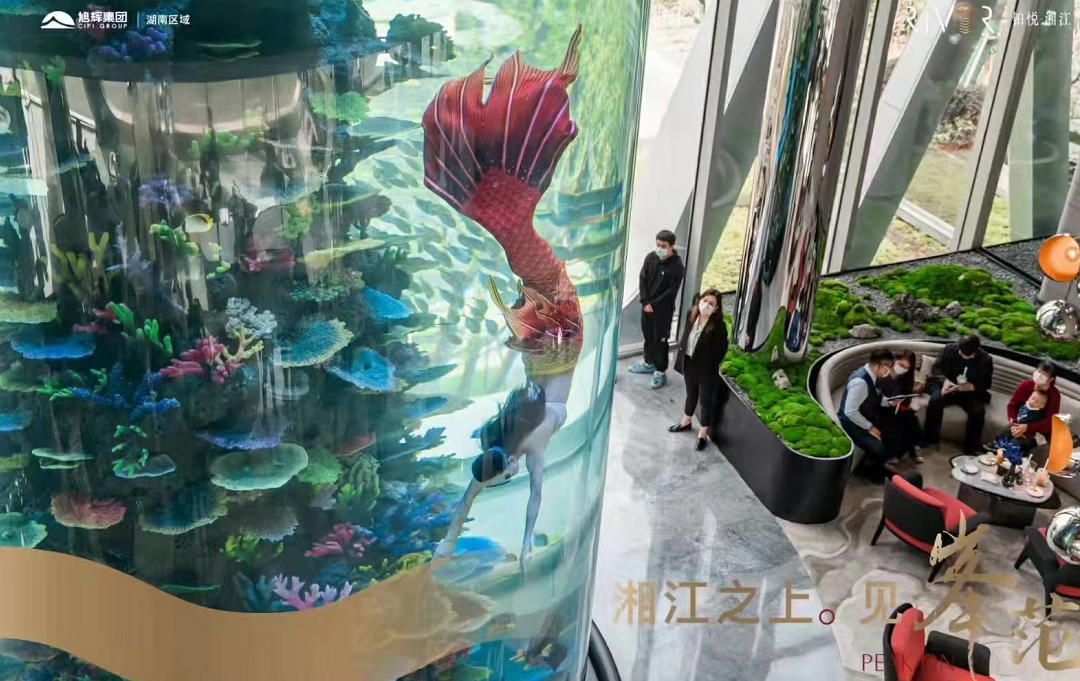 Not sure what to specify? We're happy to help.
Every project and every aquarium is unique. Tell us about your situation and we'll recommend the products or services that best fit your needs.